Join the team at Argosy Cruises
Argosy Cruises has been sailing the waters of the Puget Sound since 1949. Our employees are driven to create extraordinary experiences, sharing the fun and adventure of the Pacific Northwest. Argosy Cruises has a dynamic and fun environment to practice and improve your hospitality skills and knowledge. All Argosy employees have attention to detail, great guest service skills, and focus on safety. We offer Regular, Seasonal and Temporary positions at full time, part time or variable hours throughout the year.
Argosy Cruises strongly encourages all new and returning employees to follow CDC and public health guidelines and vaccinate themselves against COVID-19.
NEW! $1,000 2021 Summer Employee Success Bonus. Learn More
---
Open Positions
Blake Island - Bartender - $18-21/hour | Apply Now (Multiple Openings!)
Great for someone who likes whipping up fun drinks and meeting new people. Your day-to-day duties include: Mixing and serving drinks, adhering to sanitation and health guidelines, and setting up/breaking down the bar.
Marketing Coordinator - $22-24/hour | Apply Now
The Marketing Coordinator will support the Marketing Department and company-wide initiatives through social media, website management, and project management. This role will support the Marketing Manager with the development and execution of collateral, promotions, email marketing, and more.
Shoreside Hospitality - Hospitality Guest Services - $17-18/hour | Apply Now
Great for someone who loves chatting with new people and thrives in a fast-paced environment. Your day-to-day duties include: Making boarding announcements (bonus: you get to use a microphone), assisting guests with boarding and disembarking tours and answering guest questions.
Shoreside Hospitality - Reservationist - $17.50-18.50/hour | Apply Now
Great for someone who loves meeting new people and thrives in a fast-paced environment. Your day-to-day duties include: Selling fun (our tours) to guests, providing exceptional hospitality and supporting the guest boarding process.
Vessel Crew - Deckhand/Bartender/Narrator - $18-21/hour | Apply Now (Multiple Openings!)
Great for someone who loves a little variety in their life, thrives in a fast-paced environment and is a stickler for safety. Your day-to-day duties include: Making cocktails, sharing fun and unique facts about Seattle with our guests and assisting with docking/undocking the boat.
Applicants interested in any position(s) may apply via our employment portal.
---
FAQ
What are some of the perks that Argosy offers to crew members?
NEW! This year we are pleased to offer you a bonus of $1,000 in two lump sums. You will receive $250 after successfully completing training and 21 days of employment with Argosy Cruises. The remaining $750 will be paid out after successfully completing 90 days of employment and averaging at least 20 hours per week.
All employees are eligible for the following perks:
Free tickets to our most popular tours (up to 6 tickets per sailing)
Employee discounts for food, beverage, and gift shop merchandise
Employee Assistance Program (EAP)
401k after 1 year of employment and meeting hour requirements
Healthcare after 1 year and meeting hour requirements
End of season employee appreciation party
Where is orientation?
Orientation is usually at our Pier 55 corporate office located on the Seattle Central Waterfront
Do I need previous experience or professional credentials to work on your boats?
Our captains are the only boat-based positions that require previous experience and a U.S. Coast Guard Master 100 GT Inland license. Vessel crew are required to perform a variety of duties including bartending, narrating, and deck handing. You do not need experience in any of these areas because we've developed a thorough training program to ensure you have the skills to handle these duties safely while having fun!
Will I be able to stay working with Argosy if I am hired as a seasonal crew member?
Argosy may offer Temporary or Seasonal crew members new positions as their end date approaches based on the needs of the business and performance of the individual. Please inquire with your manager if hired.
What will my first couple of weeks look like?
Onboarding and training times vary by department but in general the process looks like: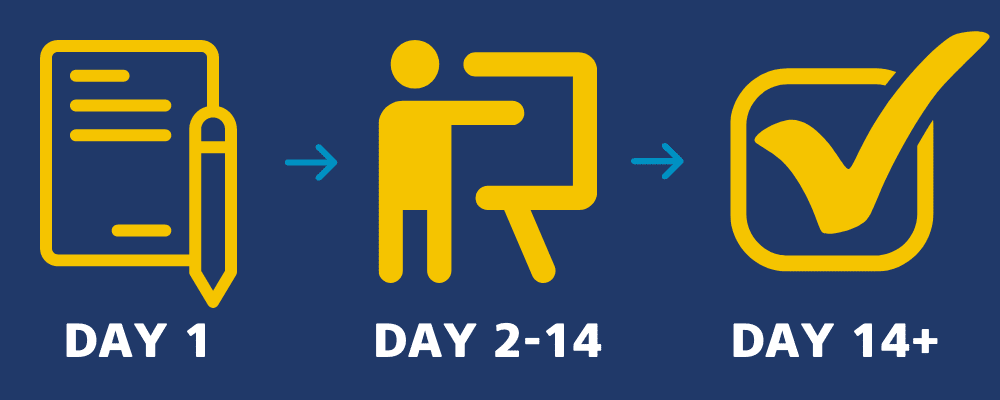 Day 1 - New Hire Orientation, Safety and Hospitality Basics: You will spend the first half of the day with our Human Resources team completing paperwork, receiving uniforms, and getting set up in our systems. Then you will transition into safety and hospitality training where we teach you the basics and take you on a tour of the office and our piers. Make sure to wear comfortable walking shoes.
Day 2-14 - Training: Now starts the fun part! This is when you will meet with your job-specific trainer who will introduce you to the team while training you on all the important topics you will need to know to be successful. One of our goals is to make sure you feel comfortable in your new role while still having fun. We provide different types of training to keep things interesting while you learn like classroom style, shadowing more experienced employees, and on the job training
Day 14+: You are done with your training and ready to start sharing fun and adventure with your teammates and guests from around the world!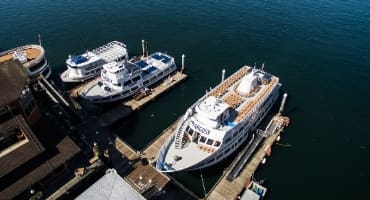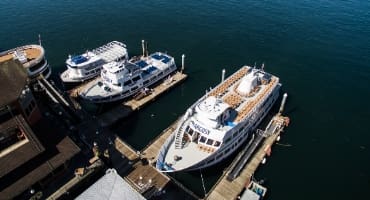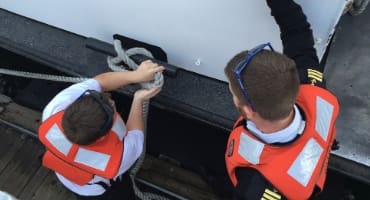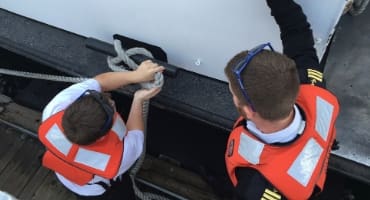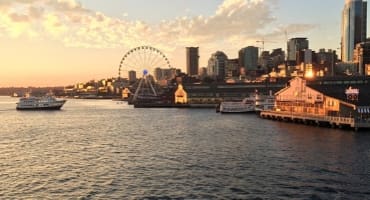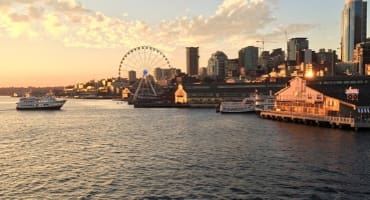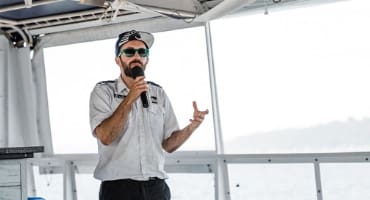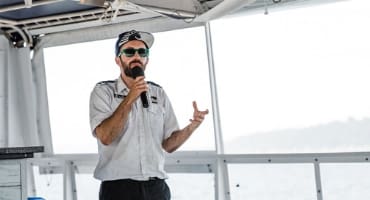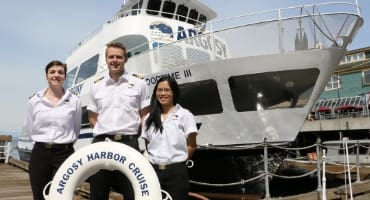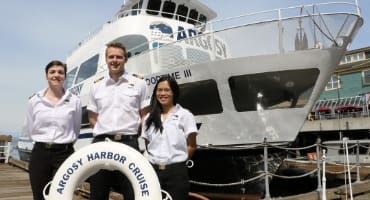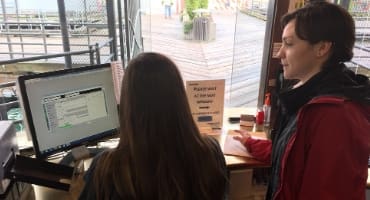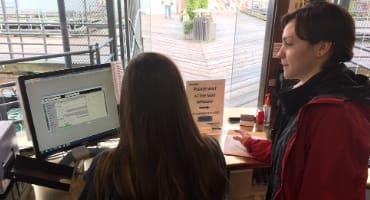 ---
Applicants interested in any position(s) may apply via our employment portal.