Pier 55 on the Seattle Waterfront is the home of Argosy Cruises headquarters, but it is far from our only departure location. Since 1998 Argosy has operated out of three primary docking locations in the Puget Sound area: the Seattle Waterfront, Kirkland, and Lake Union. We will be introducing you to all three in the coming weeks on #MeetUsMonday.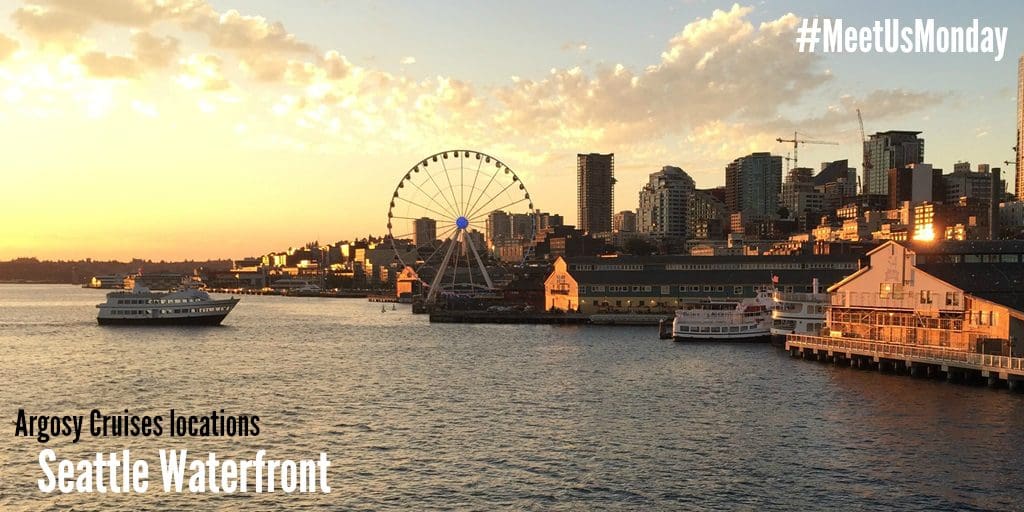 Seattle Waterfront (Pier 54 and 55)
Argosy Cruises location since 1949
Home to the Beaver, Goodtime II, Goodtime III, our new boat, the Salish Explorer (coming in late 2017), Sightseer, and the Spirit of Seattle
Public cruises departing from Argosy Waterfront: Harbor Cruise, Locks Cruise, Locks Cruise Stay & Play, Tillicum Excursion (Pier 54), Christmas Ship™ Festival (select nights)
The Seattle Waterfront is Argosy Cruises' first home. Back in 1949 founder Captain Lynn Campbell began ferry service from here to Manchester on the Kitsap Peninsula, adding a Seattle harbor tour a year later. Early Harbor Tours and trips to Tillicum Village (which started in 1962) departed from nearby Pier 56, but relocated to Pier 55 in 1983.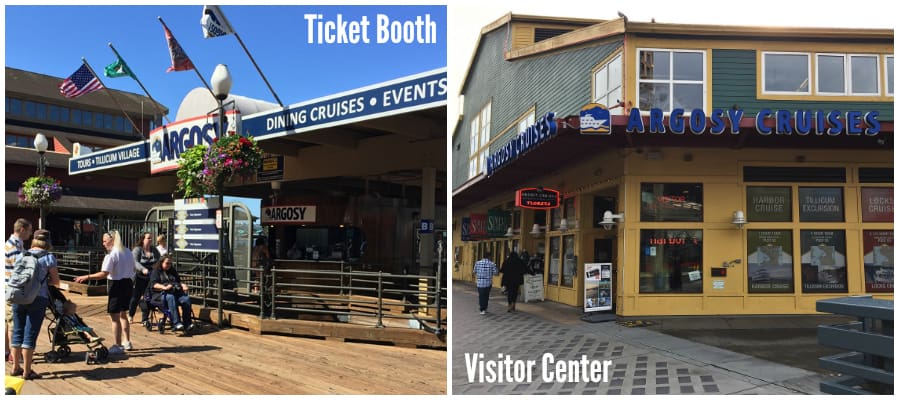 This location has two ticketing areas for your convenience: One is located in the courtyard area between Piers 55 and 56, the other is inside Pier 56 itself on the northeast corner. Both of these ticketing locations are staffed with Guest Services Team Members who can help you choose the right cruise for you, take payment and print boarding passes, and answer general questions about Seattle.
Our Seattle Waterfront location lies just west of the urban heart of Seattle with its soaring office towers and scores of hotels. Both CenturyLink Field and Safeco Field are just a 20-minute walk to the south. For those looking for a longer stroll and lighter crowds than, say, at a Seahawks game, the Olympic Sculpture Park to the north is a great choice.
Our closest neighbors along Seattle's historic central waterfront include Ivar's Acres of Clams in Pier 54, Elliott's Oyster House in Pier 56, Miner's Landing in Pier 57, and the Seattle Aquarium at Pier 59. Whether you're from out of town or a long-time local, it's easy to spend an entire day on the Seattle Waterfront, meals, entertainment, and all.
For those who want to get the most Seattle for their money and save with a Seattle CityPASS, two of the included attractions are just a six-minute stroll from each other: our Harbor Cruise and the Seattle Aquarium. Doing both in one day with a tasty local lunch in between is a perfect introduction to what lies both above the waves (the city skyline) and beneath (sea creatures).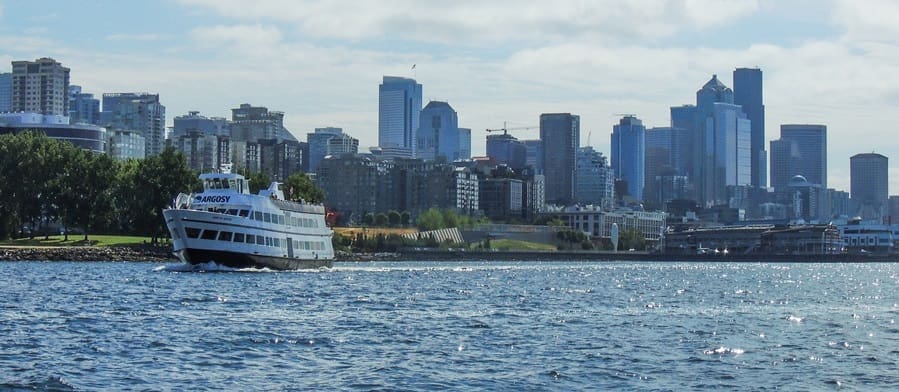 While Argosy Cruises does not own any parking facilities, DowntownSeattleParking.com is a terrific resource for finding spots close to our Seattle Waterfront location. But consider leaving the car at home to visit this location: the University Street Station and light rail is just a nine-minute walk away on Seneca Street.
Guests across the water in Bainbridge Island, Bremerton, West Seattle, and even Vashon Island can reach the Seattle Waterfront easily by taking a Washington State Ferry or the King County Water Taxi. The docks for both are located just to the south of us at Piers 50 and 52.
**********