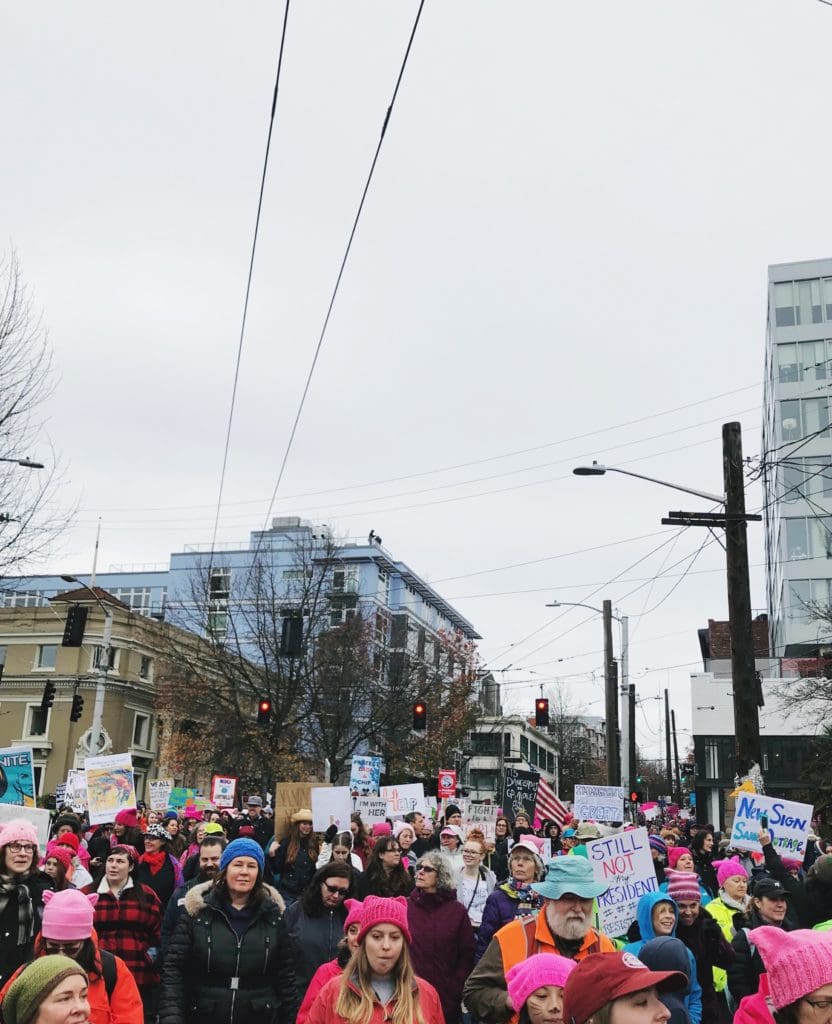 On January 20th, 2018, tens of thousands of empowered women, children, and supporters grabbed their signs, put on their pink hats and headed out the door to participate in the second annual Seattle Women's March. Among them were a handful of Argosy Cruises employees.
Marchers gathered at Cal Anderson Park in Capitol Hill with palpable energy, advocating for a wide range of causes including women's rights, civil rights, and immigrant rights. Washington State Representative Kristine Reeves, mother/daughter duo Aisha Jumaan and Asia Megal, Seattle major Jenny Derkan, and Washington State Attorney General Bob Ferguson were among the energetic speakers who fired up the crowd before the march descended down Pine Street towards Seattle Center.
Argosy recognizes the value all of our women crew, captains and executive leaders provide in the workplace. The backbone of the Women's March movement states that, "women's rights are human rights," a sentiment that parallels two of Argosy's Core Values:
'Integrity,' in which we do "business and build relationships through honesty, respect and integrity," and
'Community," in which we "give back to our community and care for the environment in which we live, work and play."
The scope of the Women's March movement is far and wide, and Argosy will continue to support the rights of our community members.
Check out coverage from the Seattle Times, KING5, and KUOW 94.9.