Who doesn't love to celebrate Earth Day with a little tree time. Just twenty minutes of walking in a natural setting can alleviates stress, help your concentration, and even makes you nicer. It's no surprise that Argosy Cruises employees are known as Your Friend with a Boat, being outside is part of the job! These days however, our access to the outdoors is severely restricted, and on top of that, we're processing through a global pandemic. Talk about stress.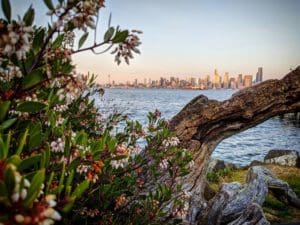 Thankfully, research has proven that artificially creating an outdoor space gives the same benefits as spending time in the outdoors. Below we compiled a list of ideas to bring the outside inside so that your living space, whether a cramped apartment or a crowded house, continues to be a retreat from the news cycle.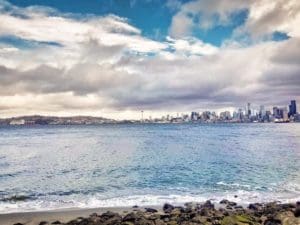 1 - Must. Have. Plants.
Keeping even one plant in your home is proven to lower stress and anxiety. Google "order plants online" to find companies that ship right to your door, and if you don't have much natural light, imitation vines can do the trick.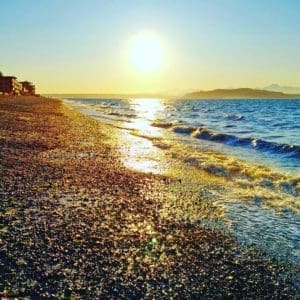 2 - Let there be light
Any natural light is a real mood booster. Open your drapes and blinds early in the morning to cash in on those free rays. Do your windows face a brick wall? Try a sun lamp to brighten up your dungeon.
3 - Windows are the new screens
Did you know that hospital patients recover faster if facing a window with a tree-lined view? It's science! Bring a comfortable chair to any window with a view of a natural setting (tree, bush, grass) and let the healing commence.
4 - The sound of (natural) music
The sounds of nature, like thunderstorms and bird songs, is soothing to our brains. Search "nature sounds" on your music platform and play it in the background as you work, cook dinner, build a pillow fort, etc. Infinite babbling brook, perhaps?
Read about the benefits of nature and how to incorporate more of it into your life from Time Magazine and the University of Minnesota.
---
Interested in learning more about the Pacific NW? Support local by purchasing a Harbor Cruise or Locks Cruise Voucher and look forward to learning about the natural history of the Puget Sound and Seattle's journey from gold rush to tech boom. Redeemable for tours through January 31 2021.