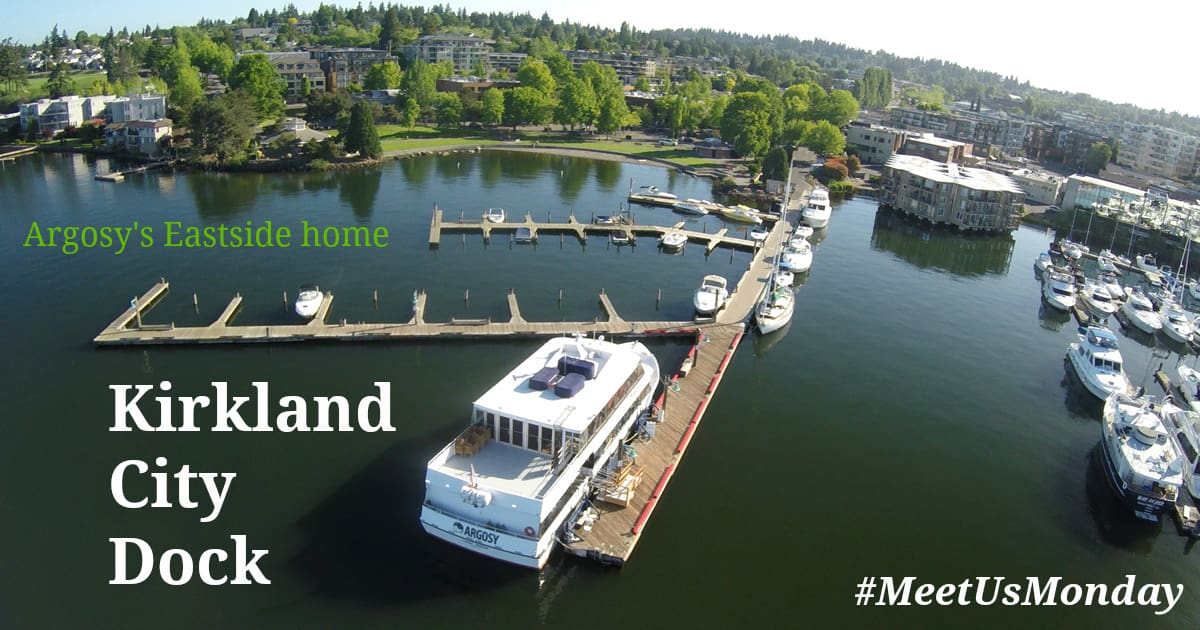 Kirkland City Dock
Argosy Cruises Team Member since 1992
Vessel home dock for: Lady Mary
Departure location for: Lake Washington Cruise, private charters, special events cruises (ex. Christmas Ship Festival, Fourth of July Fireworks Cruises)
***
There's much more Puget Sound region beauty to be seen to the east of Seattle, on our freshwater lakes. With almost 34-square-miles of Lake Washington to explore, the Eastside (including the cities of Redmond, Kirkland, Bellevue, and more) is a natural for cruising. Passengers of our Lake Washington Cruise and our private charters and events out of the Kirkland City Dock cruise past magnificent lakeside properties as they relax and enjoy one of the world's truly beautiful urban lakes.
The city of Kirkland was named for Peter Kirk, a British steel industrialist who hoped the town would blossom into the "Pittsburg of the West" and become a busy steel town. Lack of a near railroad line, meager iron mining in the Cascades, and a nationwide financial collapse in 1893 ended those dreams. However, once the Lake Washington Ship Canal was finished in 1916 and access from fresh water to Puget Sound was easy for vessels, Kirkland did very well in the shipbuilding business. Incorporated in 1905, and connected by floating bridge to Seattle in 1940, Kirkland grew into one of Seattle's "Eastside" suburbs (along with Bellevue and Redmond ), and is now home to 50,000 people.
The area right around the Kirkland City Dock is full of restaurants and fun shops to explore -- check them out by zooming in on the map above. Also, Kirkland Marina Park Pavillion to the north and David E. Brink Park to the south are excellent spots for a stroll or summer picnics.