Welcome to the second edition of Vendor Spotlight! Today we're showcasing two of our beloved partners, Cameron Catering and 21 FOR FUN. Read on to learn how this Seattle-based catering company is staying open for your business, plus a feature from our trusted casino parties partner.
Cameron Catering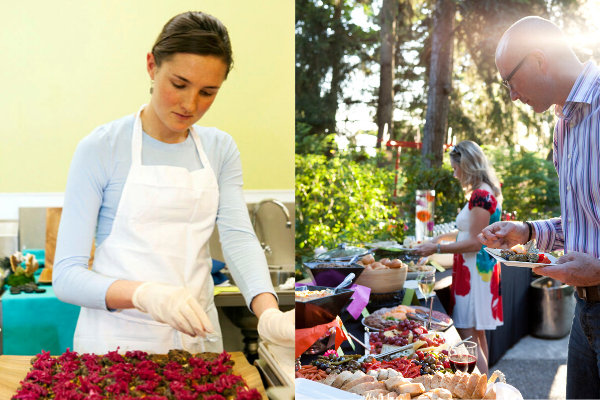 Open for Event Planning!
Sam Walsh, Marketing Coordinator
"We are committed to our clients, our community and our environment. That's why sustainable practices and community support have been cornerstones of our business since day one. Our footprint philosophy is to produce services that leave a lasting impression on you and your guests while leaving a light impact on our Earth. Let us share our commitment with you.
We work with a lot of local businesses to help put our events and foods together, some of those include Pedersen's Rentals, Lola Creative, and Charlie's Produce."
Now Offering:
Cameron To-Go
Event catering
CameronCatering.com | Facebook | Instagram
21 FOR FUN Casino Parties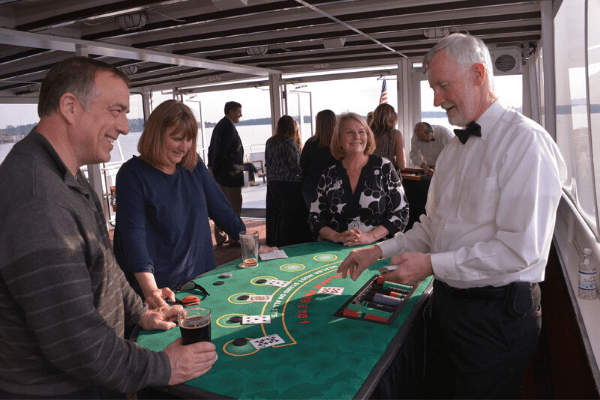 We'll See You Soon!
Bob Newall, Founder
"21 FOR FUN (Casino Parties) is a locally owned family company that focuses on providing authentic quality casino entertainment.
21 FOR FUN has entertained a variety of clients all over the state of Washington, and can bring the fun to your site whether you are hosting a large group or a private affair, where nobody loses because everybody has a great time. We are fully insured and are licensed by the Washington State Gambling Commission."
Now offering:
21ForFun.Net | Facebook | Instagram
Contact the Argosy Cruises Sales team to learn how 21 FOR FUN and Cameron Catering can be added to your private event.
Stay tuned for another edition of Vendor Spotlight next week!!