It's the most wonderful time of the year...
and Sales Executives Kaitlin Parker-Imonti and Travis Gass are ready to help plan your holiday event! We asked them 6 questions about how to choose the right elements for a festive party on the water.
What makes a holiday party on an Argosy boat special?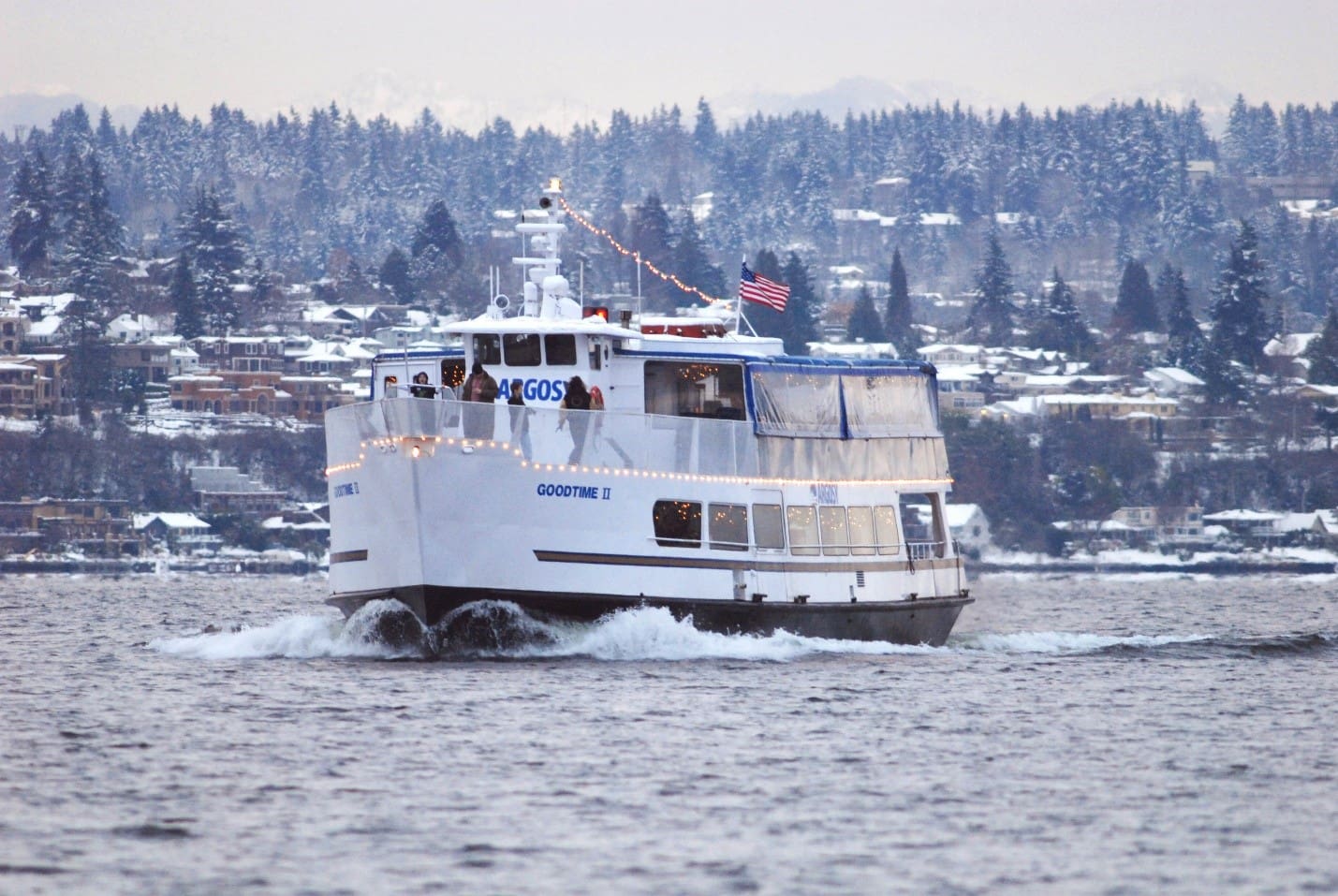 Kaitlin: There's no better way to experience Seattle than from the water, especially when the city's holidays lights are up for the season. We offer flexible departure locations, different boat sizes, and the best crew in the business to make this a really well-executed event.
Travis: Guests love our festive holiday decorations, specialty cocktails, and the overall festive feel of a party on an Argosy boat.
What's important for me to know before I call to book my holiday party?
Kaitlin: A rough estimate of the number of people and a date are the minimum details of what we need to get started. It's also helpful to know if you're interested in following the Christmas Ship™ Festival.
Travis: And location! We have three main docking locations: the Seattle Waterfront, AGC Marina on South Lake Union, or the Kirkland Marina on Lake Washington. Depending on your budget we can relocate, if necessary.
What's the rate for a company holiday party on a boat?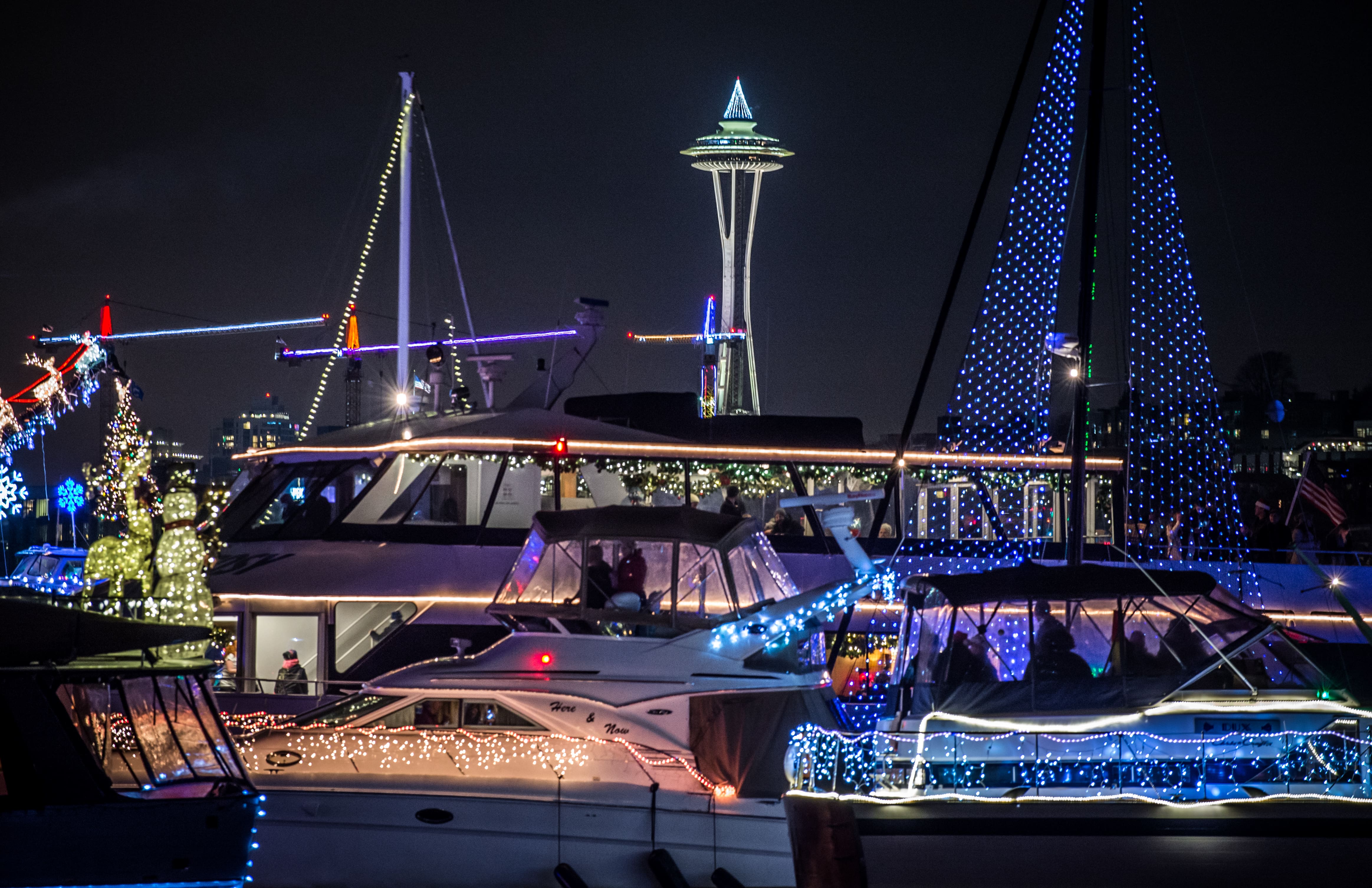 Travis: Charter rates range depending on the boat size and the date. All charter rates include three hours of cruising plus extra time for set-up and boarding.
Do you use a coordinator to help plan itinerary flow and vendors?
Kaitlin: Your Sales Coordinator is the expert on everything. After we've set the location, times, and big picture details, they will assist in planning out the perfect event.
Travis: They'll offer the set-up options, menus, and finalize all the details to make your cruise the best event you've ever had. It's even easier if you're making use of our partnered vendors, since they've worked events on our boats for several seasons.
How far in advance should I book?
Travis: As soon as possible! If there is a specific date that you have to have, we suggest booking about 3 months before your event. If your date is flexible, we are happy to take last minute bookings.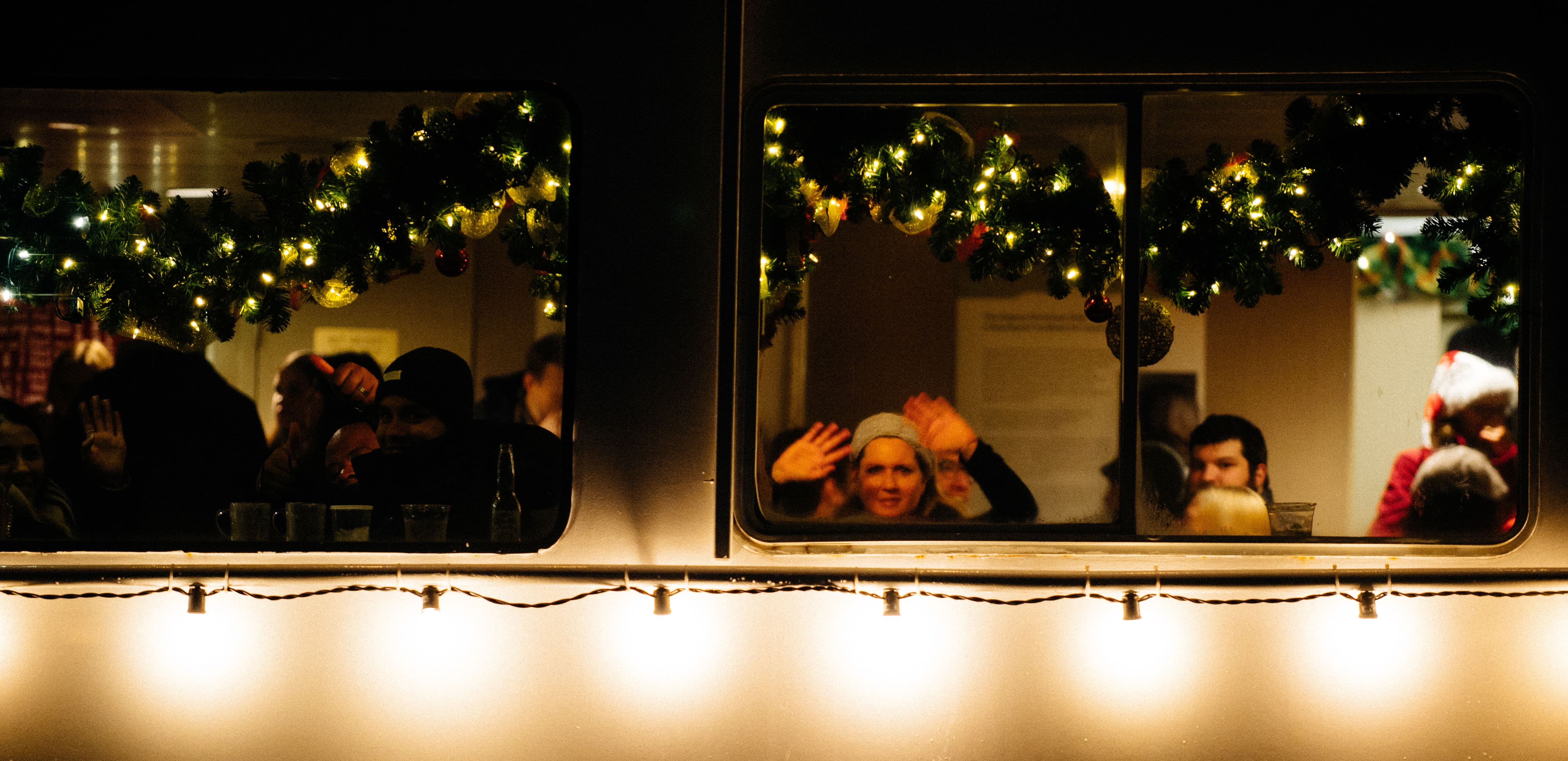 Any tips for me before we get started?
Kaitlin: Be open to suggestions and new ideas. There are intricacies of having an event on a boat, from seating, to catering, and bar service; these events are our specialties and we're here to help make this your most wonderful event of the year.