Christmas Ship™ Parade of Boats
Christmas Ship™ Parade of Boats
The holiday parade of the season
We've been nominated as one of USA Today's 10Best holiday parades, but we need your help to get to number one! The Christmas Ship™ Parade of Boats always adds a special twinkle to Seattle. Boats interested in participating in this parade must be no taller than 42 feet to accommodate the height of the University Bridge, which will not be opened during the parade. Registration not open yet.
7th Annual Parade of Boats
Departs: Lake Union Park
Choir: PrimeTime Quartet
Performance: Fremont Cut (rolling show) | Cruise Route
As is tradition on Parade of Boats night, brightly decorated boats will convene in Lake Union and begin their promenade westward through the Fremont Cut. Catch the shimmery lights from aboard the Christmas Ship™, join the parade on your own decorated vessel, or gather at the official onshore viewing party for panoramic views of the flotilla. It's a holiday event that cannot be missed!
Want to join the 7th Annual Parade of Boats with your own decorated vessel? Registration not open yet.
---
Boater participation not guaranteed
*Price is pre-tax and excludes a web transaction fee. Prices are in US Dollars (USD). For a detailed breakdown, visit our Fees Overview page.
Before you depart:
1Book your reservations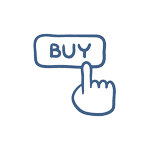 2E-pass or print at home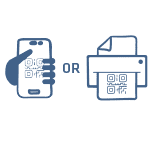 3Board your vessel