Christmas Ship™ Parade of Boats Viewing Party
Christmas Ship™ Parade of Boats Viewing Party
Parade of Boats Onshore Viewing Party
Join Argosy Cruises for the 8th Annual Parade of Boats official onshore viewing party at Evanston Plaza in the Fremont Lake Union Center! This event is free and open to the public. This will be the perfect spot to spectate and witness this holiday spectacle. Come gather with many as we watch the flee of twinkly decorated boats go by.
We will have Warm 106.9 playing all the Christmas classics, Finn the Food Truck from Anthony's frying up some warm dishes, Chayen Coffee Trailer ready to provide warm bevy's, and Bell's Cookie Co serving up some sweet treats! Get there on the dot to try out these amazing vendors and prepare for the show.
When: Friday, December 8, 2023
Event Time:  7:30 to 9:30 pm
Parade/Performance: Boats will start making their way down the water at 8:20 pm 
Where: Evanston Plaza next to Phenopath Lab on the Fremont Cut (off of Evanston Ave North and North Northlake Way)
DEPARTURE INFORMATION
The Christmas Ship™ Parade of Boats departs from Lake Union Park.
Map Legend: Pink = Cruise Route
---
Additional Details
Cruise route is approximate and can change based on each sailing's weather patterns, vessel traffic, and other non-predictable factors, and based on our experienced captains' discretion. Seating on board our vessels is first-come, first-served.
Before you depart:
1Book your reservations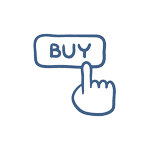 2E-pass or print at home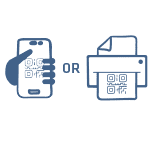 3Board your vessel