5 Ideas for a Fun, Productive Work Retreat on Blake Island
Company event planners rejoice because Blake Island is now available to book corporate private events
on Mondays and Tuesdays! Here are 5 ideas to make your retreat feel like more
like a productive adventure than just another meeting.
1. Throw a backyard BBQ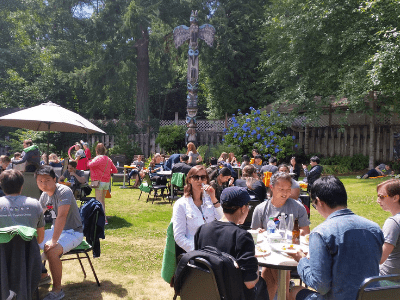 The Tillicum backyard is a 6700 sq ft lawn space with flowers and Coast Salish totem poles,
making it the perfect setting for the Chill & Grill. We do all the work so you can enjoy
an effortless barbecue with a custom bar package, lawn games, and hammocks.
2. Host a meeting in the Tillicum Longhouse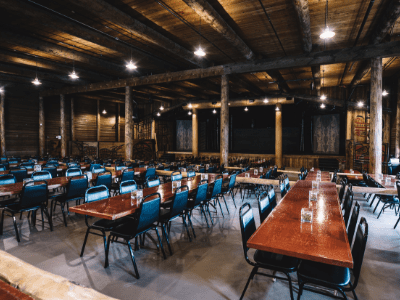 The Longhouse facility can accommodate up to 800 people, and the
dining room space has all the AV capabilities to assist with any
meeting, dining event or happy hour.
3. Take a group trail walk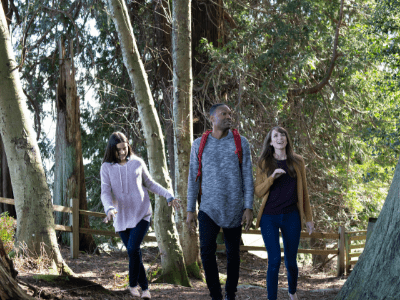 There are plenty of reasons to visit Blake Island, and these trails are a
natural highlight. Plus, spending time outside has been proven to
reduce stress, making it a great activity for the meeting break.
4. Experience Tillicum Excursion all to yourself

Build your meeting around a private Tillicum Excursion experience, featuring the
Tillicum fire-roasted fish, Coast Salish cultural activities and fun demonstrations.
5. Kayak around the island

Nothing like teamwork to pull the group together! Guided kayak tours are about
2 hours long; enough time to circumnavigate the island and take in the views.
Bonus: relax with happy hour on the ride back

Alright, this isn't technically on Blake Island, but it's so great to relax with a
happy hour on the boat ride back to the the city. It's also a perfect
opportunity to raffle off prizes or play team building games.