Total Eclipse of the Heart with Warm 106.9
The last total solar eclipse seen from this part of the United States was way back in 1979, so you can image the excitement around the Seattle area for the solar event! To celebrate this rare occurrence, Argosy teamed up with Warm 106.9 and their hit morning show, Mornings with Allan & Ashley, for a special Eclipse Cruise around Lake Union. Allan & Ashley held a contest for their listeners and winners were awarded tickets to join the hosts on the lake and to watch the phenomenon from our boat!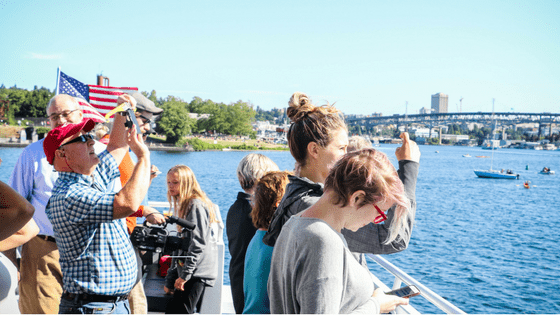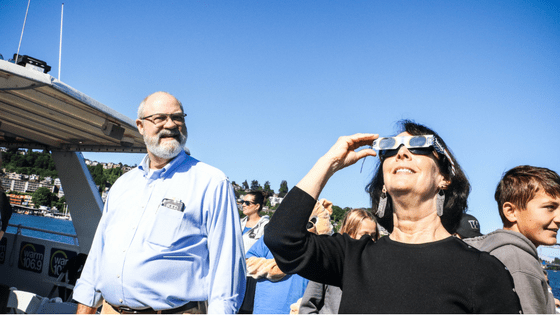 The party set sail at 9:00 AM and guests witnessed the eclipse with the help of special 'Solar Eclipse Glasses' provided by the Warm crew. Attendees were also treated to appearances by Wendell the Warm 106.9 Bear and a performance by local acoustic artist Kristin Chambers.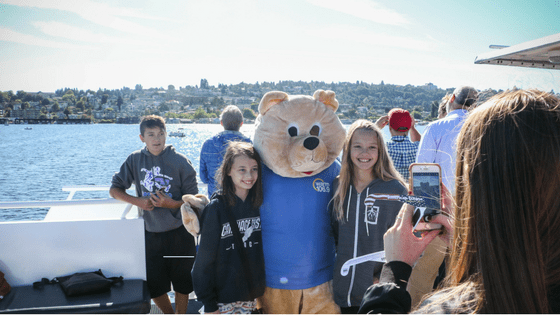 Where did you see the eclipse from? Let us know, then mark your calendars - the next solar eclipse viewable from the U.S. is set to happen on April 8th, 2024. Until then, we'll see you out on the water! #YourFriendWithABoat