Community and PEMCO's #SupplySurge
Community: We give back to our community and care for the environment in which we live, work and play.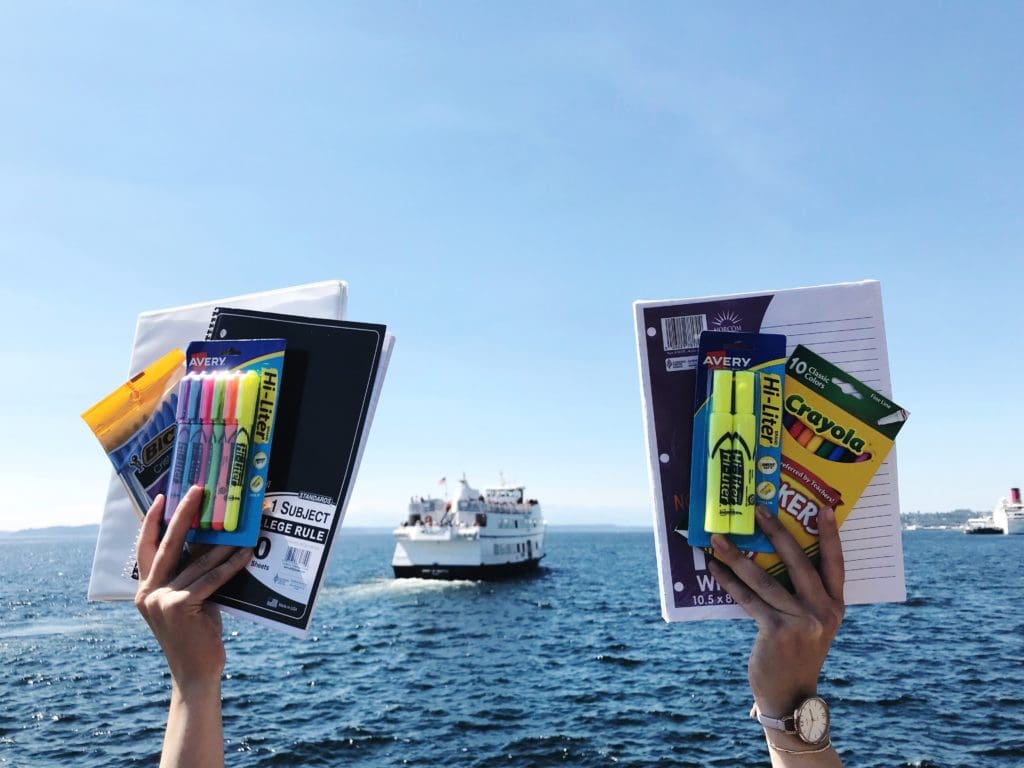 Community is a core value at Argosy Cruises, and as a community of Seattle businesses, our impact is greater together than it is individually. Together we can help provide students the tools they need to succeed and help close the opportunity gap. We're proud to join PEMCO Insurance and over 25 other South Lake Union businesses in the first ever #SupplySurge.
Our crew members are donating school supplies this month to benefit students at six local middle and high schools, each with a high percentage of homeless students. We're proud to partner with our neighbors for good and make a collective impact.
Here's how you can help:
When: Now through August 16
What: School Supply Drive
Why: Step up to the challenge to come together to support Seattle middle and high-school students
How: Donate supplies to our bin located at 1101 Alaskan Way, Pier 55 Suite 201, visit other participating Seattle businesses or go online.
Every student deserves a chance. Learn how you can help at Pemco.com/Supply-Surge.