Here's 5 reasons to surprise your Valentine with an adventure on a Harbor Cruise or Locks Cruise.
5 - You're Ready To Try Something New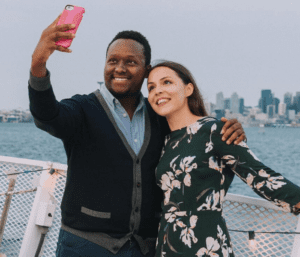 We'll show you the side of Seattle you rarely get to see. Take the Locks Cruise and experience Puget Sound, Ballard Locks, and South Lake Union, then pat yourself on the back for being so clever. You can do the restaurant thing another time.
4 - Get Away from the City (without leaving the city)
You totally deserve a break from the concrete jungle, and all the traffic that comes with it. We'll navigate the waters while you listen to the narrator describe the impressive history of the Emerald City.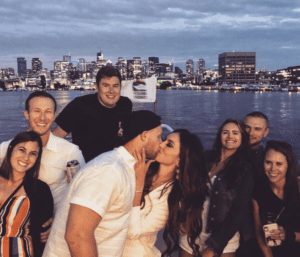 3 - Wet your Whistle, Locally
Everything tastes better alfresco, specifically cocktails made with quality local liquor. Pair drinks with a snack box, and dine outdoors on the deck (or in the cozy heated cabin).
2 - The Incredible Backdrop to the Big Question
If you're the couple who makes a big deal out of everything (in a good way), you pop the question in a big way too. Trust us, the best "I said yes" picture is with the Seattle skyline behind you.
1 - (Re)Introduce Yourself to the Neighborhood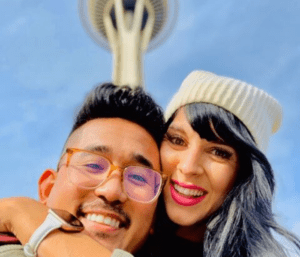 Challenge yourselves to a round of mini golf at Flatstick Pub in South Lake Union before the one-way Locks Cruise. Downtown, shop Pike Place Market for flowers, chocolate, and all things Valentine's Day.
Valentine's Weekend Special Offer
50% Off Harbor and Locks Cruise* | Feb. 14-17, 2020
*Discount applies to the Harbor Cruise, Locks Cruise Boat & Bus, and Locks Cruise Stay & Play, for up to 2 adult and or senior tickets, February 14-17, 2020. Cannot be combined with other offers or discounts. Book online or in person. Not valid for groups, private charters, or special events.