Valentine's Day Gift Guide, but make it *Experiences* 
Here we are providing you guys with gift ideas to give to your partner, special someone, valentine, whoever! We know chocolates and flowers can do no wrong, but as a gift it might seem a little basic. Why not try something new this year and give the gift of a new experience? Pair your special someone's favorite candy with a fun activity you two can do together! Below are five experiences you can gift this Valentine's Day season.
Note: These ideas are definitely great to do with a group of friends or an activity for Galentine's Day! 
1) Chocolate Factory Tour 
It can't get tastier than this! It's easy to gift chocolate, but how about making it or getting to see exactly how it's made? There's so much beauty in the process of these delicious treats and amazing business practices that go with sourcing the ingredients. Learn all about it at these two Seattle factories, Theo Chocolate and Seattle Chocolate, don't worry tastings are included!
Have some kiddos who go chocolate crazy? Bring them on either of these tours! They do require each child be at least six years of age. If you have a little one between the ages of  2-6 attend the Kid's Chocolate Story Time put on by Theo Chocolate where they'll be able to hear a story and enjoy some chocolate!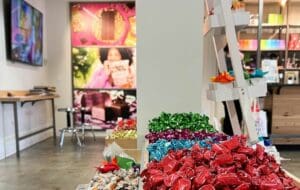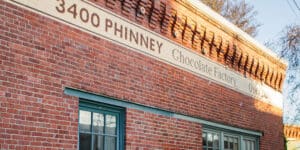 2) Wine Tasting 
Looking to get a little boozy? Then this idea is for you! For those who are 21+, head out to Elsom Cellars tasting room and have a fun some fun win tasting. Voted Best Tasting Room in 2021 in Seattle Magazine, you'll be sure to have a good time with them. They offer an affordable experience of $15 to $20 a person and an array of small bites and plates to nibble on as you sip your selected wines. Looking to keep the party going after? Elsom Cellars shares a parking lot with nearby wineries, a cidery, and distillery! Remember to drink responsibly and fun fact the SODO light rail station is only a 10 minute walk away.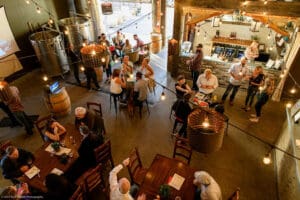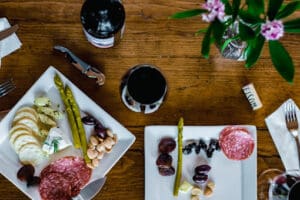 3) Learn About and Go Glassblowing
If your special someone loves learning a new skill, jackpot! Head to Seattle Glassblowing Studio and book an in-person class to attend together. Experience the cool trade of specialty glassblowing and even build a piece of your own! Who wouldn't want a memento to commemorate this amazing Valentine's Day gift? Classes are offered daily and are priced at how many pieces you want to make. Pricing starts at $70! Looking to take this class with another couple or with some gals? Group experiences are available to book.
View this post on Instagram
4) Cooking Classes at The Pantry
Cross two things off at the same time, try a new skill like cooking and then have dinner and eat your prepared entrees! Do you have a dedicated foodie on your hands and can't seem to find a perfect gift? Look no further. Browse through a variety of cuisines from around the world and book a cooking class. Find out how well you two can work together in the kitchen and then reap the rewards by enjoying a delicious meal!
Don't want to cook, but would love to try some amazing food? The Pantry offers exclusive, five course dinners where they focus on a new theme, ingredient, or chef and prepare a savory course, dessert, and drinks to match. They only sell 40 tickets each month! 
View this post on Instagram
5) A Sightseeing Tour Around Seattle
Now you know we couldn't help but mention ourselves! Hopping on the Harbor or Locks Cruise is a great and simple way to level up your Valentine's Day surprise. Start off with drinks on our boat, while seeing the romantic views of Seattle and head to lunch, dinner, or brunch right after. Take the perfect couple selfie with Seattle as your backdrop and create a loving memory. Stop at the bar and order our Valentine's Day cocktail special, Love Potion 55 carrying hints of cranberry and lemon.
Feel free to cruise with us all month long, but get 14% off your Harbor Cruise tickets when you sail with us ON Valentine's Day! 
View this post on Instagram