Due to the evolving uncertainty around COVID-19, we have made the difficult decision to do a seasonal closure of public tours and private charters. This year's annual Christmas Ship™ Festival will not run during the period of our seasonal closure.
---
A Northwest Tradition for over 70 years
Argosy Cruises Christmas Ship™ Festival is a ship-to-shore holiday celebration that has been a Northwest tradition since 1949. The Spirit of Seattle™, the Official Christmas Ship™, is decorated with hundreds of shimmery white lights and sails to different Puget Sound waterfront communities – around 65 in all. Choirs on board the Christmas Ship™ perform to guests aboard, to follow boats and to communities gathered on shore.
12 Days of Christmas Ship™
At its core, Christmas Ship™ is all about bringing the community together and spreading light and holiday cheer. While we can't gather in person this year, we've put together something special to bring the spirit of Christmas Ship™ to the community. This year, in partnership with The Seattle Times Fund For The Needy, we're proud to present 12 days of giveaways!
From December 7-18, we'll be featuring amazing prizes from your favorite local attractions, sports teams and restaurants. Simply purchase a raffle ticket on one or more of the days you'd like to bid on and you're entered to win. All proceeds from raffle tickets will support the participating non-profits and The Seattle Times Fund For The Needy.
Details:
Raffle tickets are $10 – no purchase limit
One prize per winner
The full calendar of prizes is below
Bid on the day(s) you're interested in winning the correlating prize
Day(s) can be purchased the entire length of the promotion (Dec. 7-18)
Giveaway period begins December 7 at 08:00 PST and ends December 18 at 11:59 PST
Winners will be randomly drawn and contacted Tuesday, December 29
12 Days of Giveaways
Before you depart:
1Book your reservations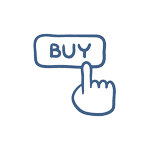 2E-pass or print at home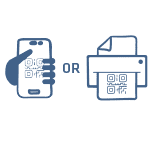 3Board your vessel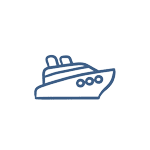 Share your photos with us by tagging #ArgosyCruises